Baltic Blues Adventure is a Destination Management Company specializing in adventure and active travel in Northern Europe and Russia.
We work both in Business-to-Business and Business-to-Client market sectors. No matter where you plan your holiday – Estonia, Latvia, Lithuania, Finland, Sweden, Denmark, Norway, Russia, Poland or Belarus – we are experienced in offering well-crafted and worry free holidays for you.

In Baltic Blues Adventure we understand that what we sell is about ensuring meaningful and memorable holidays, getting off-the-beaten-track and gaining a real understanding of the wonderful Northern European region and Russia.
All our adventure tours contain three main components: 1) physical activity,  2) a connection to nature and the environment  and 3) an immersive cultural experience.
Every year our team arranges a happy holiday for thousands of travellers:
More than 650 departures per year!
About 12000 travellers in 6 countries yearly!
---
Baltic Blues Adventure is a part of Baltic Blues family – a group of Destination Management Companies: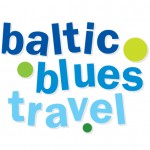 Incoming tour operator specialising in leisure travel in Northern Europe and Russia.

Business meetings, Incentives and Events specialist in the Baltic States and Russia.
Baltic Blues group has offices in Vilnius, Riga, Moscow, Saint-Petersburg and Minsk.
All these companies together accumulate a remarkable amount of common knowledge and competencies which are shared among the companies and help to sustain a high level of service.
---
We believe that our happy customers are the most reliable source to speak for our competence and reliability:
Sarah Stannard from UK, review from Cultural Adventure tour in the Baltic States in 2017:
"Fairytale walled cities, beautiful art nouveau Riga, serene islands, endless forests and fascinating folk traditions. Discovering all of this in the beautiful Baltic Republics was a joy. The countries are beautiful, the people are friendly, and this tour gives you a great balance of group vs free time, so that you can explore these places well and make your own discoveries. A fascinating and memorable trip in so many ways. I highly recommend it!"
George Iveson from UK, review from Cultural Adventure tour in Russia in 2017:
"This was by far the best group tour I've been on we simply had a blast. From the moment we landed my view's of 'the former soviet union' were transformed. Russian are great people with great warmth (The vodka helps). Moscow, a city with some much history and Peters (as the locals call it) a city of great beauty. This is a very busy tour but by the end of it you will find Russia has taken a little place in your heart. Leave the politics aside and forget what you read in the papers".
Katherine Busfield from UK, review from Cycling tour in the Baltic States in 2017:
"This was a brilliant experience. It included great cycling on forest paths, quiet roads, on the beach and around stunning peninsulas. The cultural highlights of the 3 capital cities were great – made especially interesting by the guide and her folk tales and great incites. There were superb locations chosen for cycle stops and some unusual lunch places (recommended by the guide) made it a really memorable tour. There was even time for swims in the Baltic!"