Baltic Blues Adventure is a Destination Management Company specializing in adventure and active travel in Northern Europe and the Baltic States.
We work both in Business-to-Business and Business-to-Client market sectors. No matter where you plan your holiday – Estonia, Latvia, Lithuania, Finland, Sweden, Denmark, Norway or Poland – we are experienced in offering well-crafted and worry free holidays for you.
In Baltic Blues Adventure we understand that what we sell is about ensuring meaningful and memorable holidays, getting off-the-beaten-track and gaining a real understanding of the wonderful Northern European region and the Baltic States.
All our adventure tours contain 3 MAIN COMPONENTS: 1) physical activity,  2) a connection to nature and the environment and 3) an immersive cultural experience.
Most of our adventure tours can be described as "soft adventures" and share the same concept – "Every tour offers something for everyone":
* No need for a special training
* Small groups up to 16 pax
* A lot of autonomy and flexibility during the tour
* Option to use a bus accompanying the group
* Leaner routes from on from one overnight stop to another towards the final destination.
* Mix of culture and nature
* Diverse activities to get the best of the destination, e.g. excursions, concerts, gourmet.
Every year our team arranges a happy holiday for thousands of travelers:
8500+ departures per year!
150 000 travelers in 10 countries yearly!
---
Baltic Blues Adventure is a part of Baltic Blues House – a group of Destination Management Companies: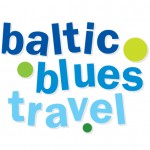 Leisure travel in Northern and Eastern Europe.

Business meetings, Incentives and Events specialist in the Baltic States.
Baltic Blues House has offices in Vilnius and Riga
All these companies together accumulate a remarkable amount of common knowledge and competencies which are shared among the companies and help to sustain a high level of service.
---